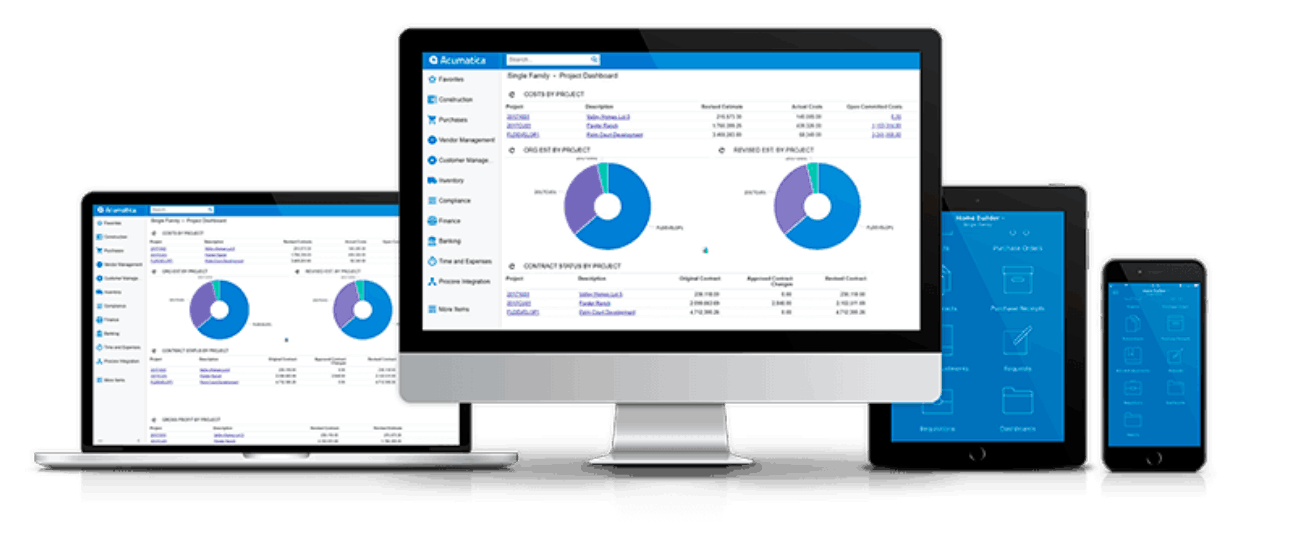 ERP Solutions and Systems
Our company offers a range of Enterprise Resource Planning (ERP) systems. We offer two options of ERP systems, a cloud and desktop application based System (Acumatica ERP and Palladium Accounting). These ERP systems focus on aligning financial management, human resources, supply chain management, manufacturing or distribution, and accounting systems' primary function. The systems are used to provide transparency to the entire business process by tracking all aspects of production, distribution, financials, and back office.
Acumatica ERP
Our Solution
A cloud platform offering a CRM, Project Accounting, Financial Management, Distribution, Manufacturing, Field Services Management, and eCommerce. The software also offers industry-specific editions including Construction Management, Manufacturing Management, and eCommerce Management, which are tailored to meet the specific needs of each industry.
Palladium Accounting
Our Solution
A desktop application based system offering a CRM, Project Accounting, Financial Management, Distribution, eCommerce, Warehouse Management and Sales functions. Palladium Accounting Mobile Sales Application allows users to access business data from Android Mobile devices, untethering them from the restrictions of a laptop, while the Magento Webstore Integration gives you the ability to create and manage your online store using your Palladium database so that all your inventory is managed in one place. Controls and governance have been improved with Trade Creditor Reconciliations, POD Document Management, unsurpassed General Journal functionalities, and many more.
Palladium Accounting is a champion in retail and warehousing verticals that always requires offline synchronizing functions whilst still offering the full functions of a modern ERP system.
Benefits With Our Service
Get proactive support across your entire IT infrastructure. Our unique difference is our ever reliable solutions – we remain agile and don't tie you down into long support contracts. We know systems change and businesses change, so your platform needs to change with you.